Best Movies Based on Fairy Tales with a Different Twist
Fairytale retelling seems to be a well-loved fad in Hollywood these days. To see our favorite childhood stories in live action in the silver screen is a dream come true and a special treat for the kids of these generation. Live-action movies that are coming soon include Dumbo, Mulan, the Little Mermaid, Aladdin, and many more. While waiting for these movies, here is a list of other live-action movies based on fairy tales that you and the kids will enjoy the next time you watch movies online.
Oz the Great and Powerful
Circus magician Oscar gets hurled away from Kansas by a tornado into the land of Oz. The inhabitants think that he is the answer to a prophecy of a great wizard coming to Oz to save its inhabitants. Here is a retelling of the Wizard of Oz that focuses on how the wizard came to be.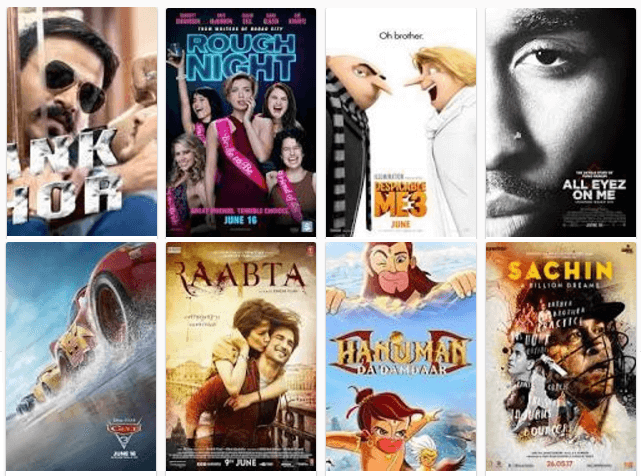 Pan
The ruthless pirate Blackbeard has been buying orphan boys from earth to work for him in Neverland. One of the boys that was taken is mischievous Peter, who finds friends in James Hook and Tiger Lily. The three join forces to save Neverland from Blackbeard. Soon, he discovers that he was destined to be in Neverland. This is a great retelling of how Peter Pan came to be.
Red Riding Hood
Valerie is set to marry a wealthy Henry as planned by her parents. However, the man she really loves is Peter. Their plans to run away together was hindered by the untimely death of her sister in the hands of the werewolf that terrorized their village. Father Solomon, a famous monster hunter warns the village that the werewolf takes human form by day and Valerie fears that the werewolf is someone she knows. Here is a more mature and darker retelling of Red Riding Hood.
Snow White and the Huntsman
Queen Ravenna takes over the kingdom after marrying and killing the king. She uses the life force of young ladies to maintain her beauty. However, she is told that to become truly immortal and be the fairest of them all, she has to consume the heart of her stepdaughter, Snow White. Snow White escapes the kingdom and the queen sends a huntsman after her. Snow White convinces the huntsman to help her regain the throne with the help of a rebel army. Here is an interesting take on Snow White and the Seven Dwarves where the princess fights to take back what is rightfully hers.
Alice in Wonderland
Alice has grown into a teenager with no memories of Wonderland, the magical kingdom she visited as a child. During her engagement party, she spots a white rabbit and follows it and ends up going down a hole after him. She is reunited with the friends she made in Wonderland and is told that it is her destiny to put an end to the Red Queen's reign. Here, we get to watch a grown-up Alice, different from the vulnerable version of the original story.
Maleficent
Maleficent is a beautiful kind-hearted ruler of the forest until an army threatens to invade her kingdom and she gets betrayed. The betrayal hardens her and made her hungry for revenge. She gets her revenge by cursing Aurora, the king's daughter. Here is an interesting take on one of Disney's most memorable villains.
Hansel and Gretel: Witch Hunters
Siblings Hansel and Gretel are known bounty hunters who specialize in tracking and killing witches. As the Blood Moon approaches, witches from all over the world gather to experience their power in full force and Hansel and Gretel must encounter this new form of evil. This retell of Hansel and Gretel shows a storyline of what could have happened after their unfortunate encounter with the witch who tried to eat them.